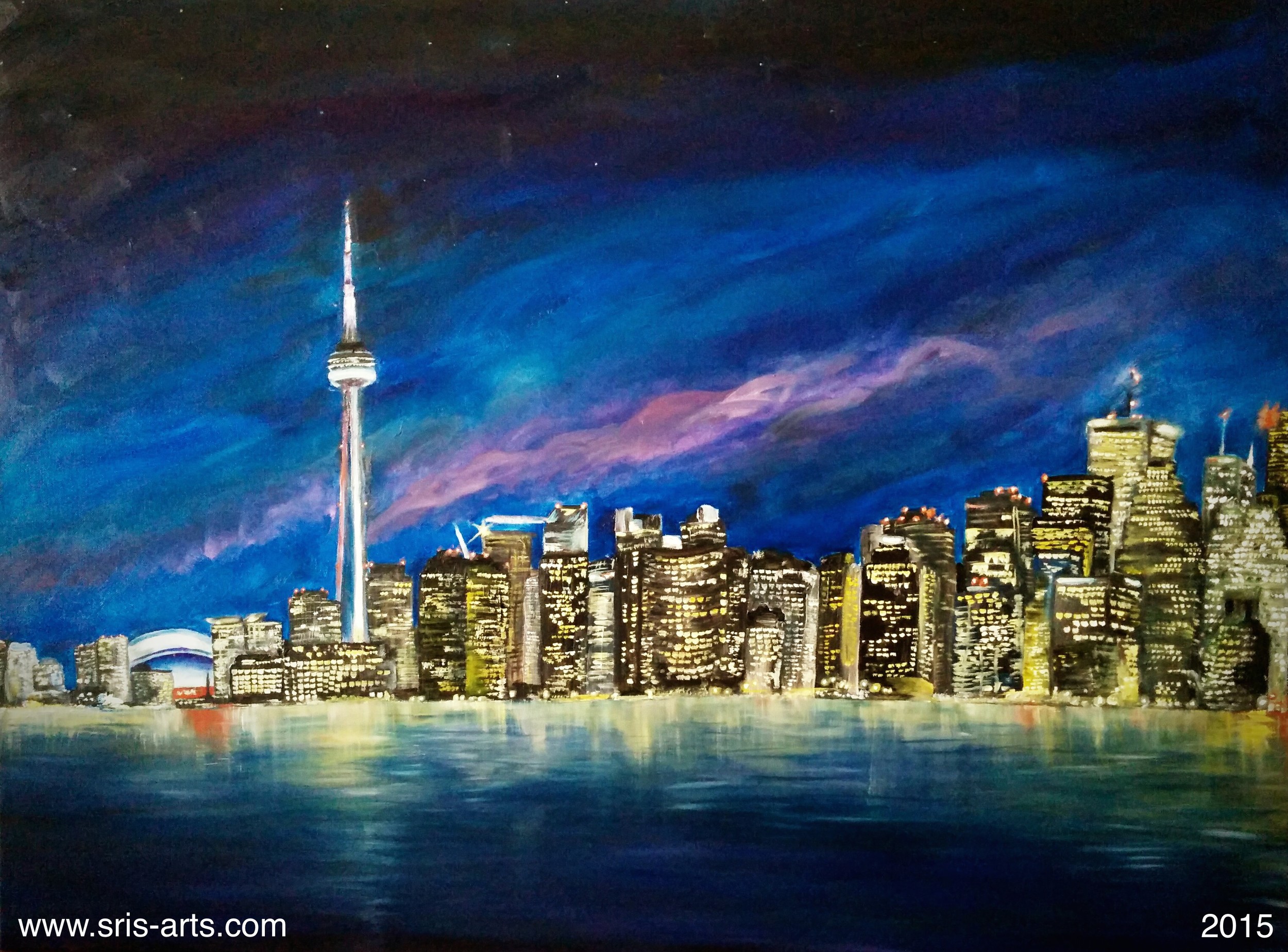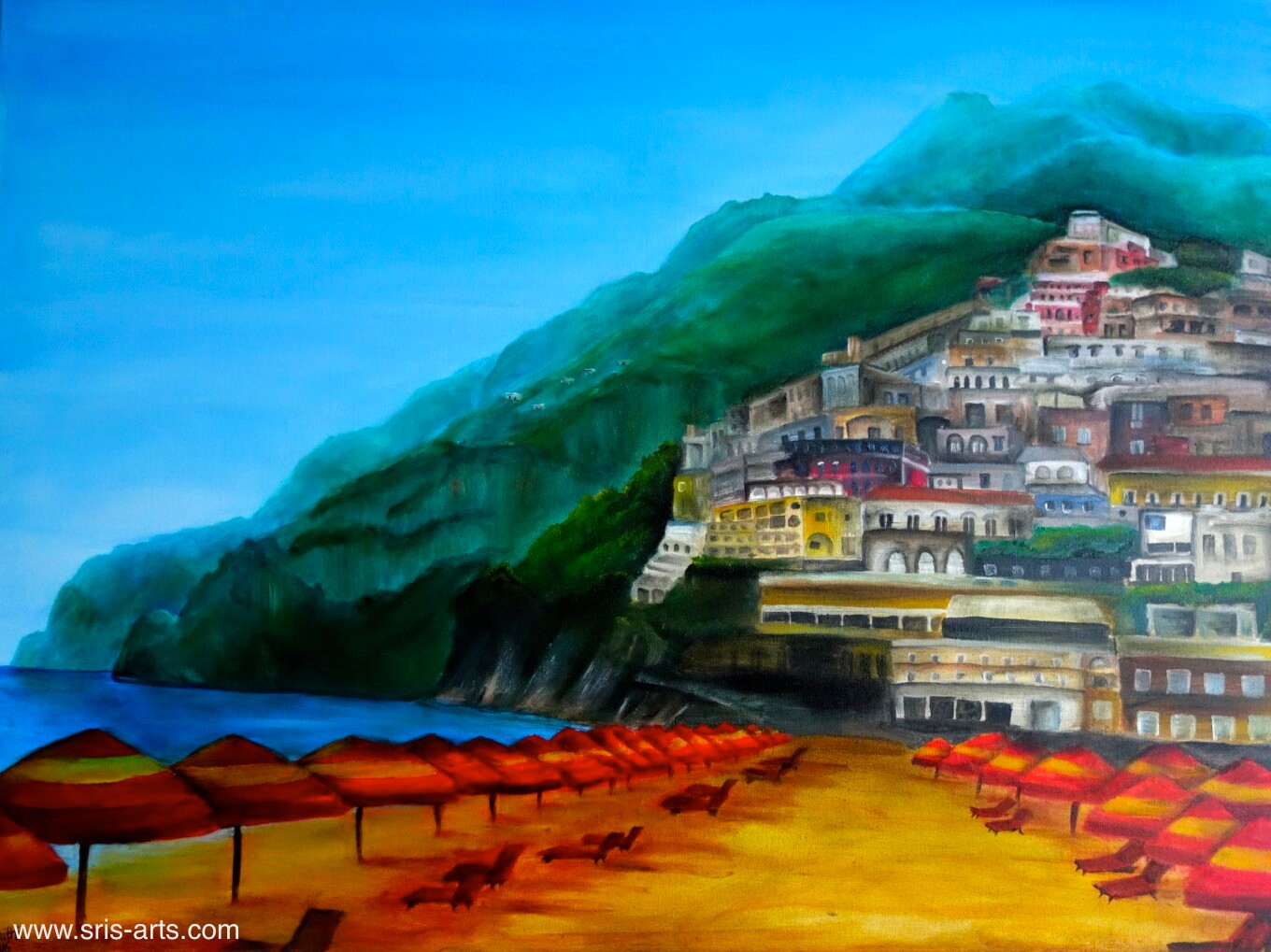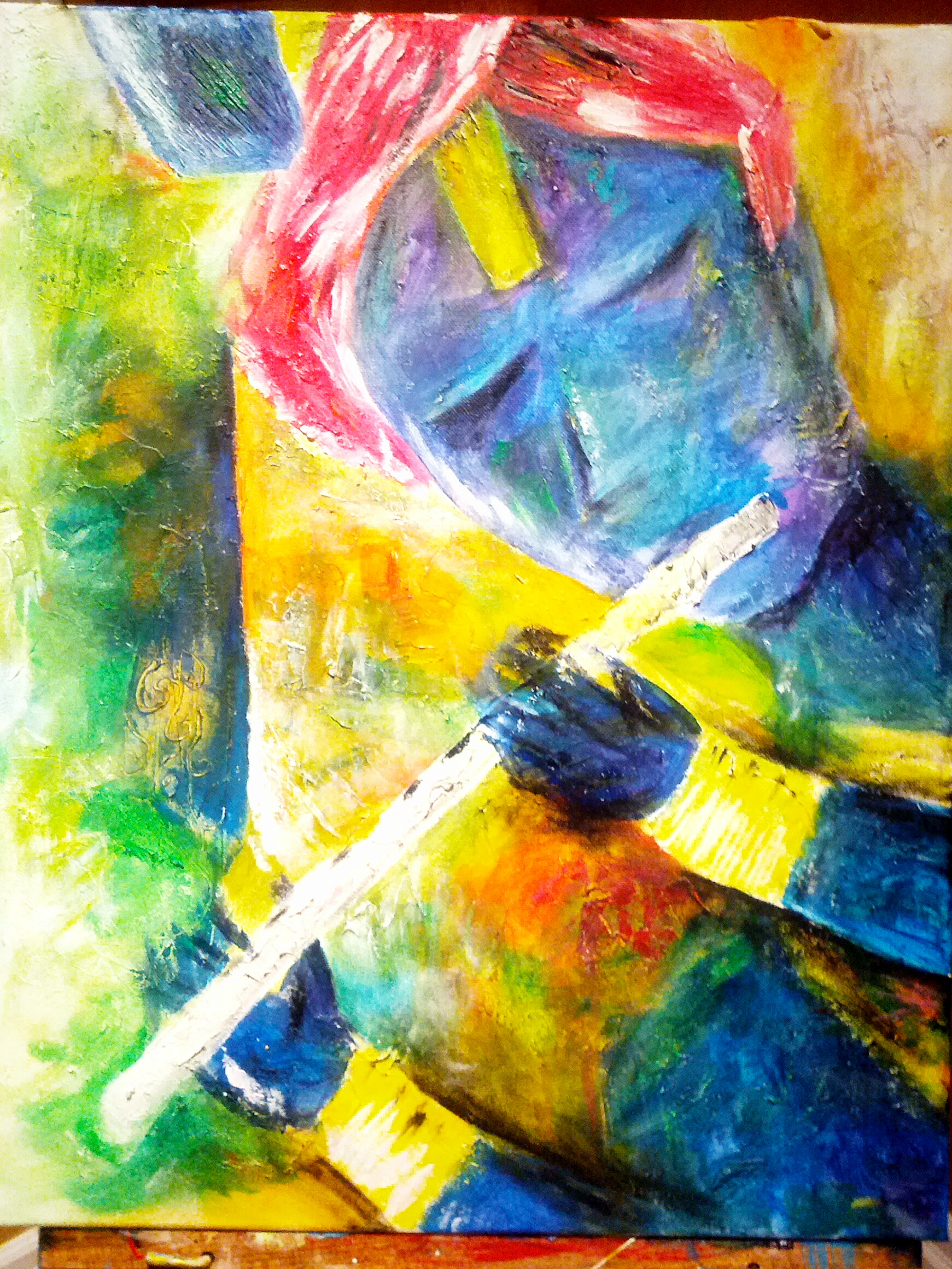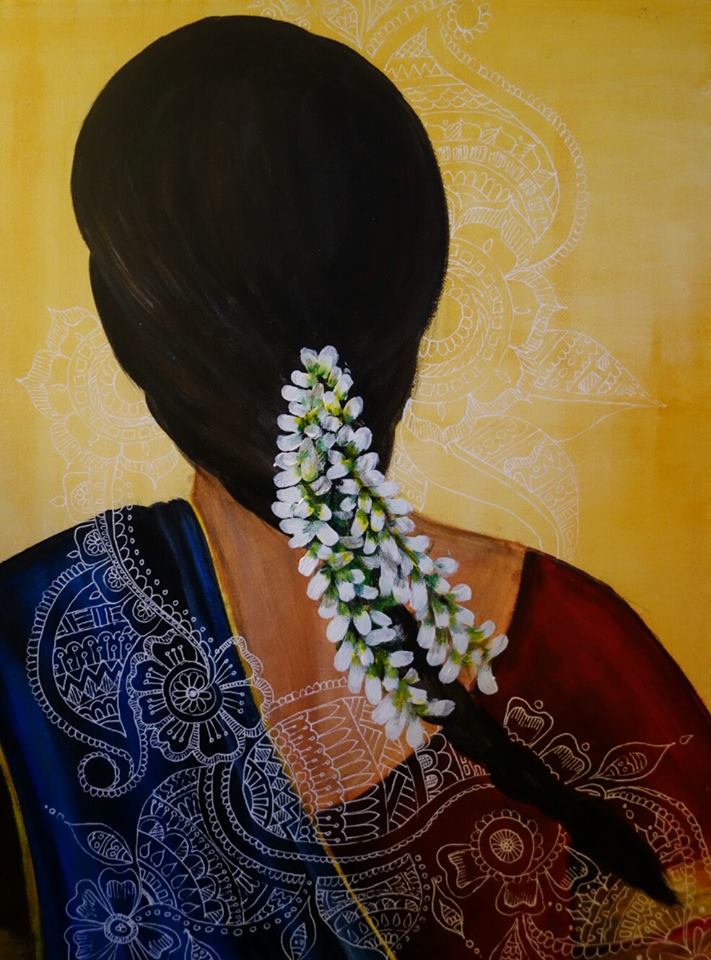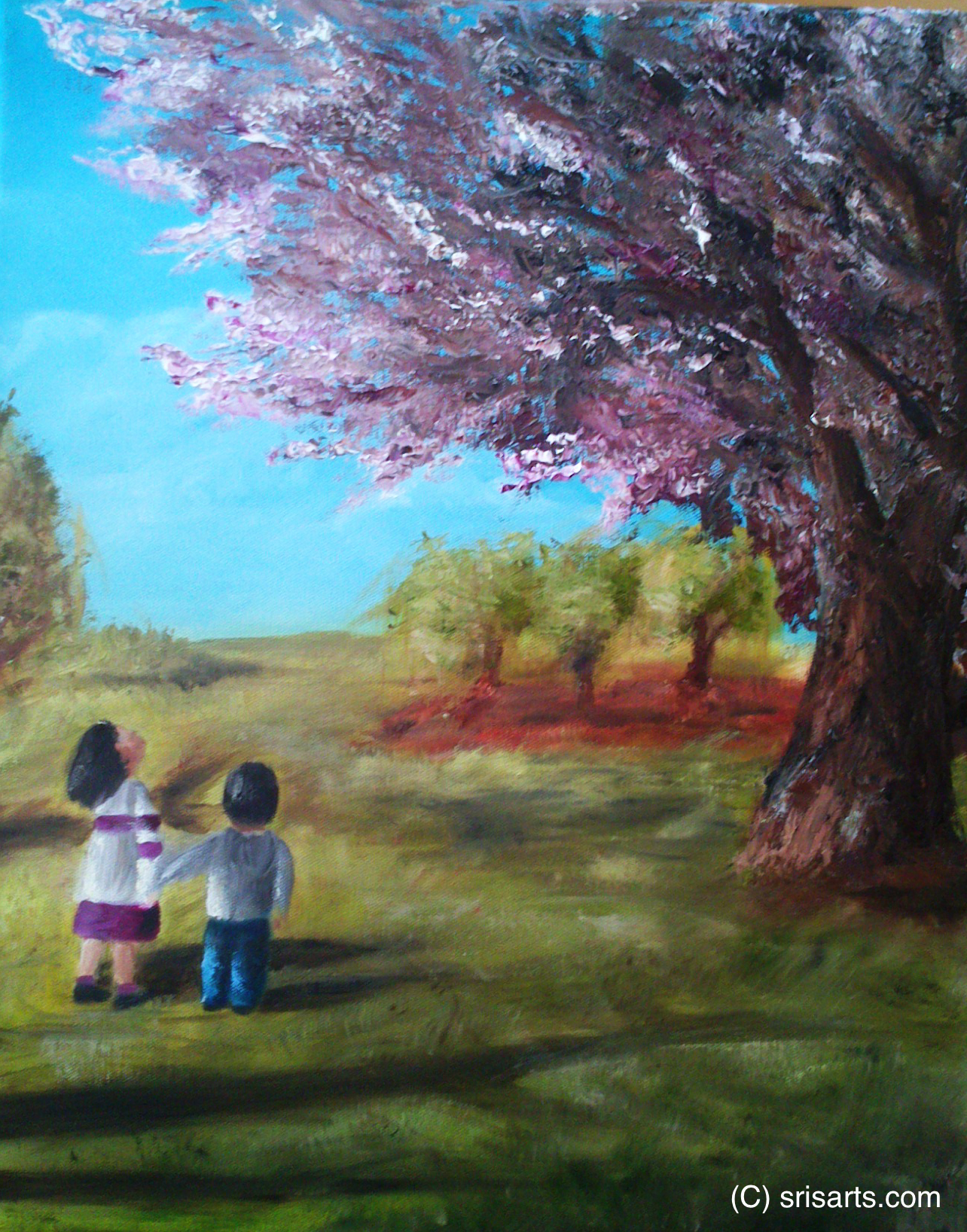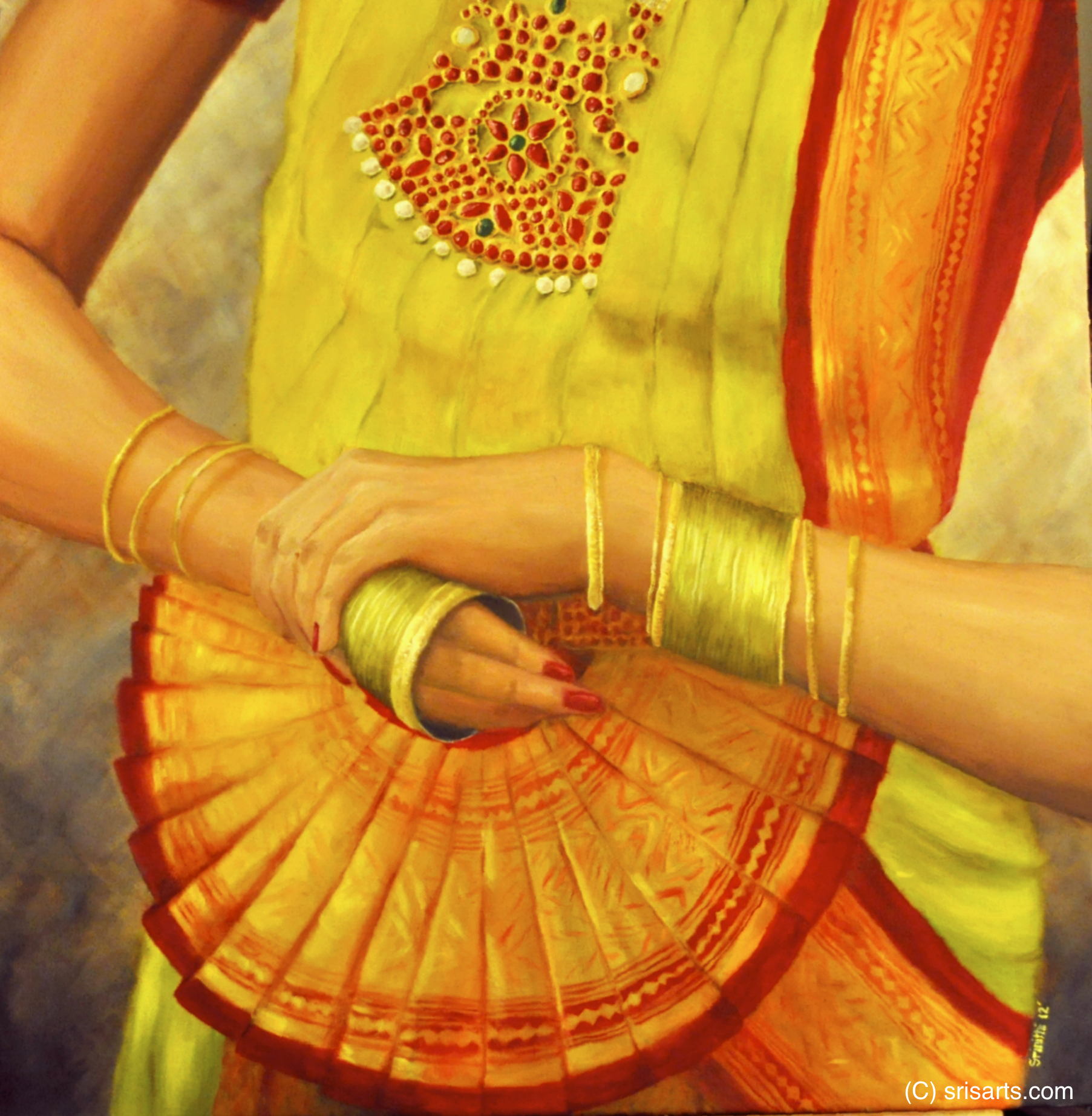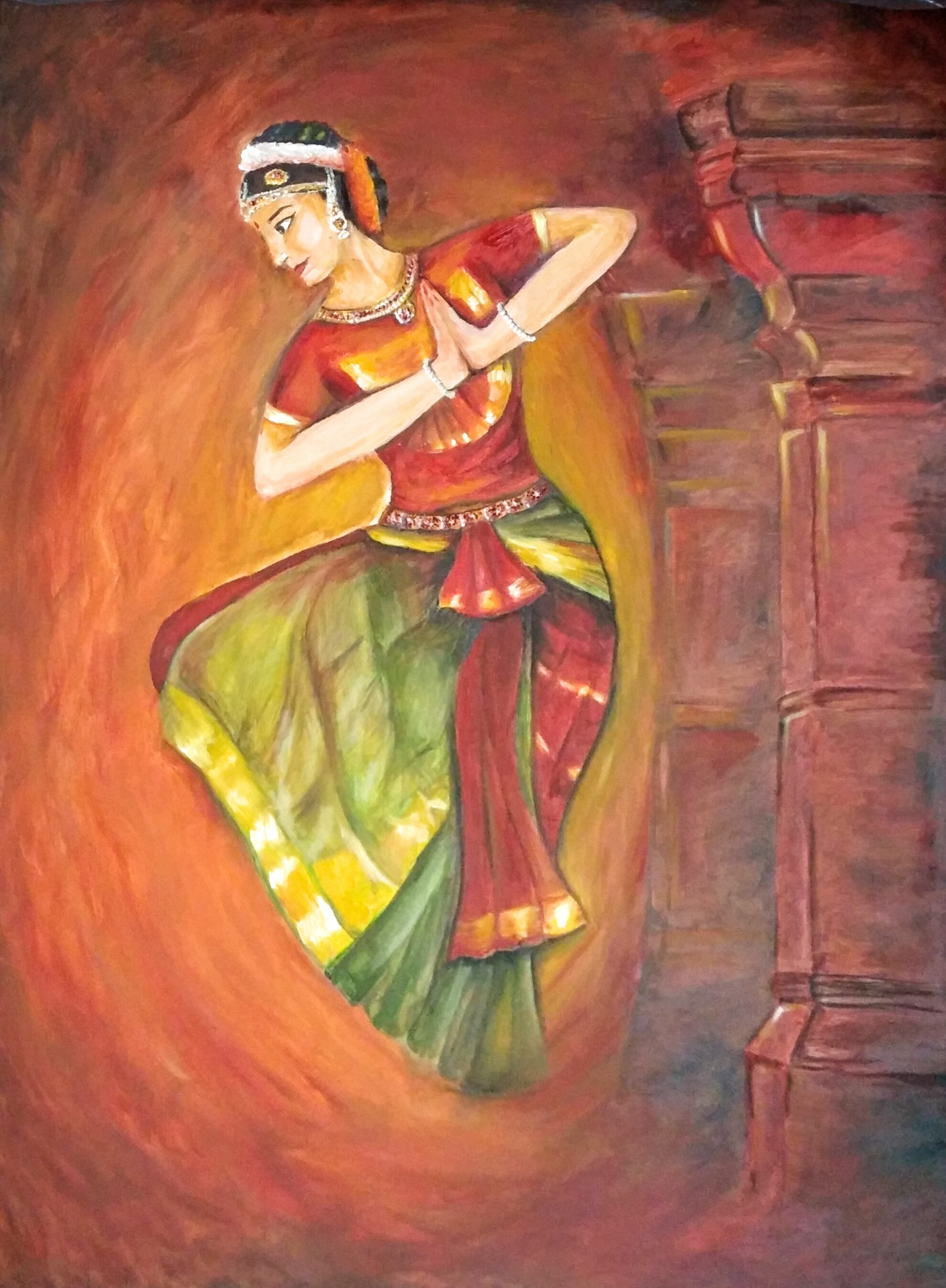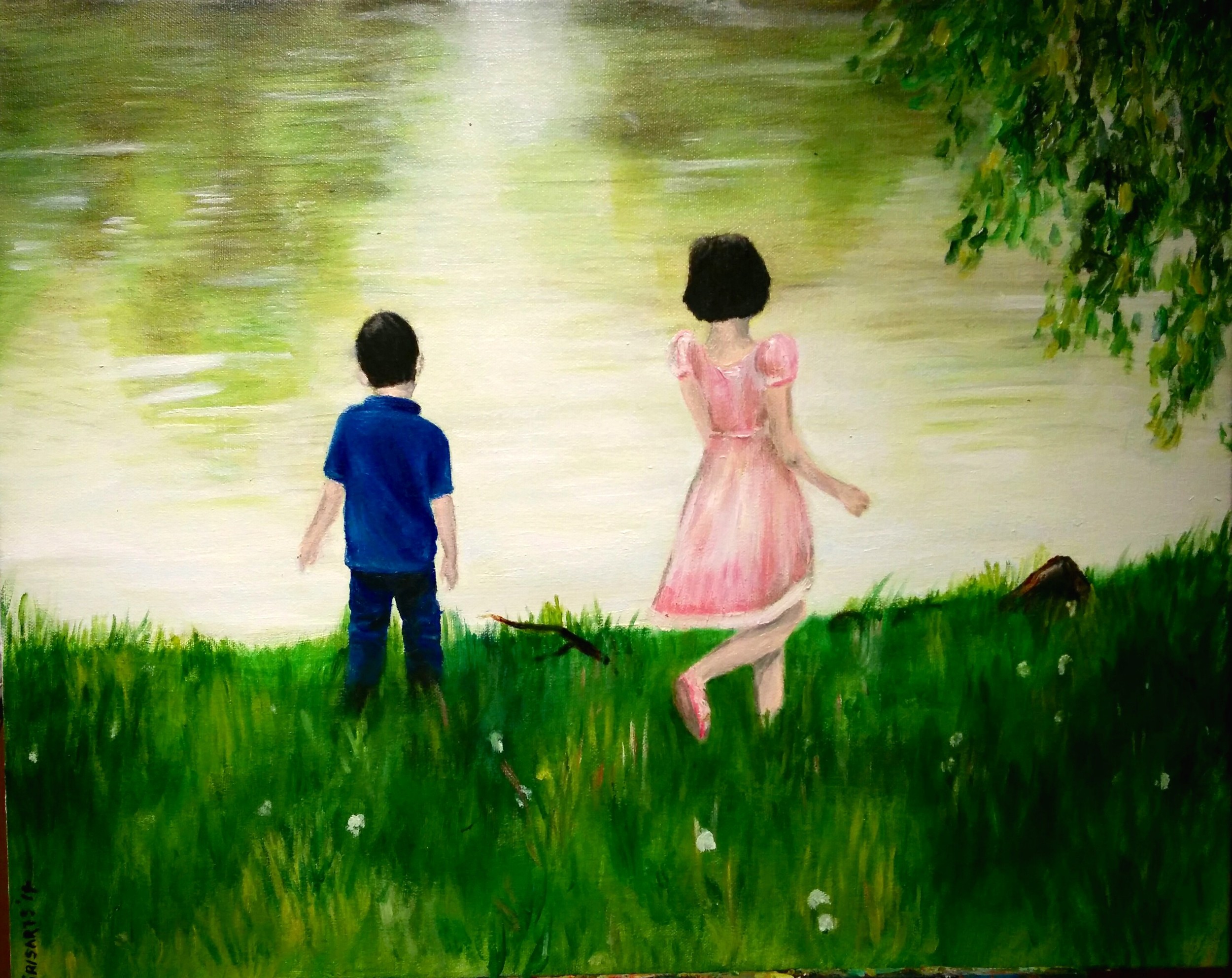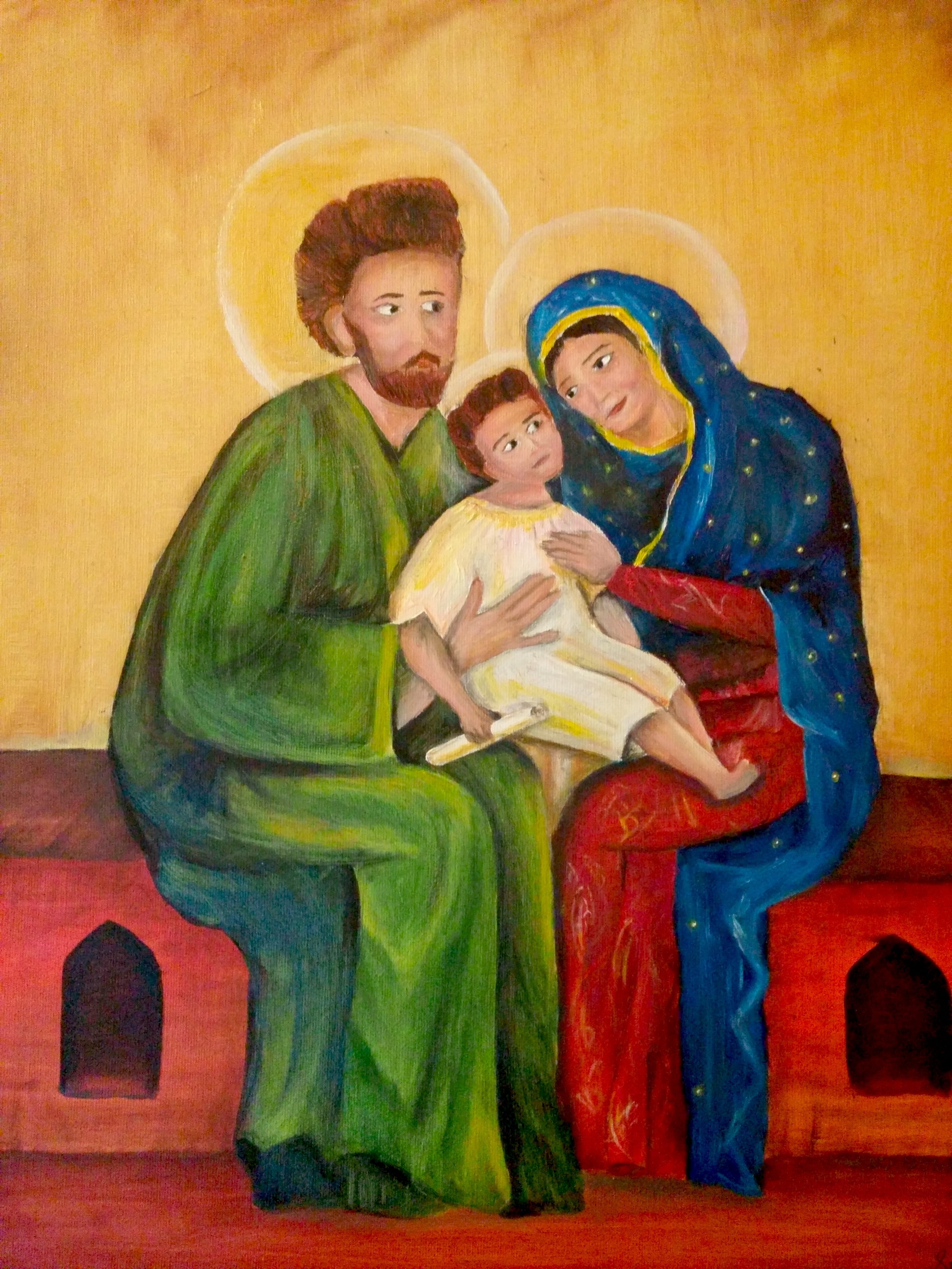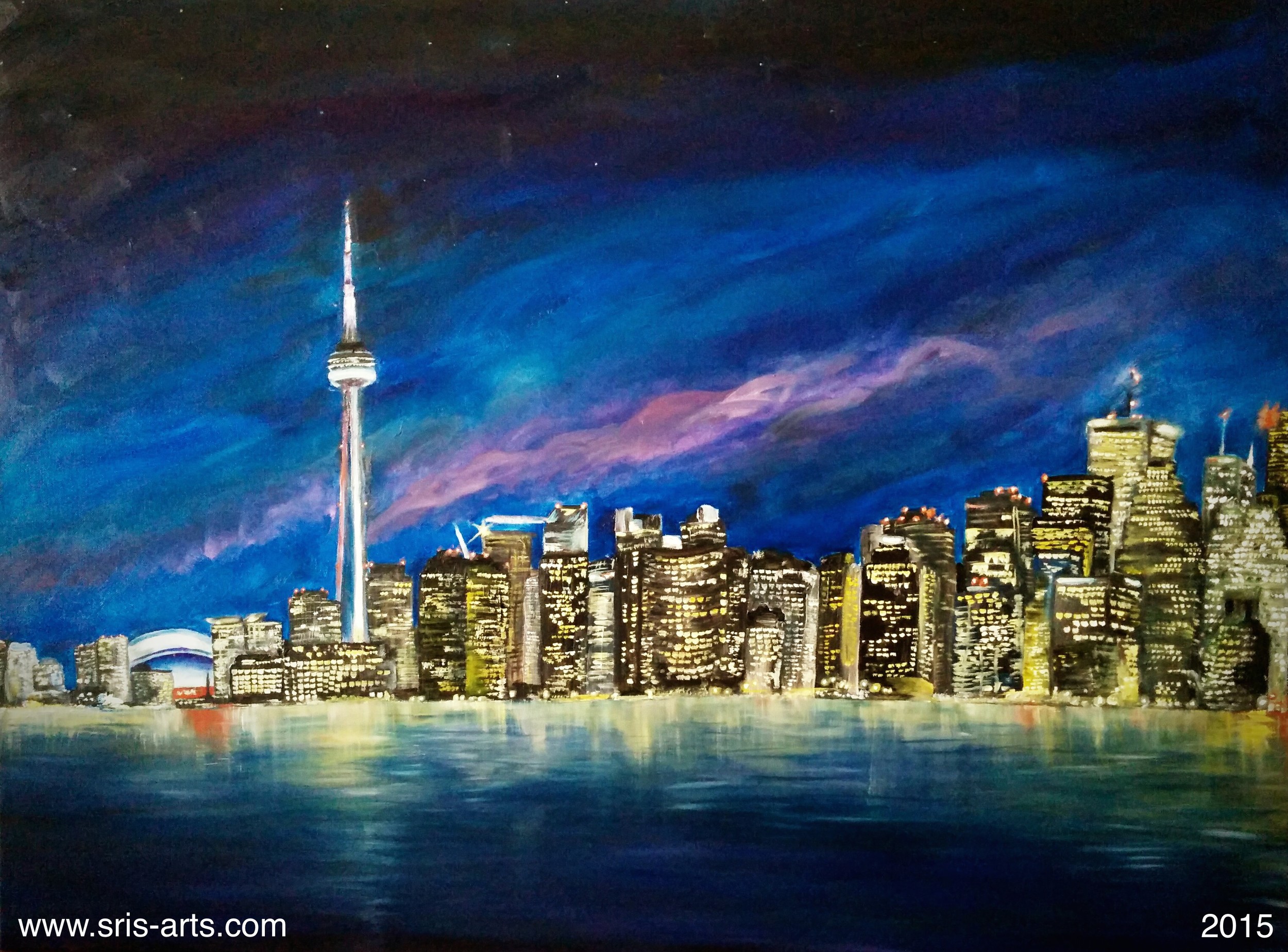 Toronto Skyline
This 4 feet x 3 feet Toronto Skyline was painted in Oil Paint to add a dramatic focal point to a very small condo.

Santorini Sunset
Watching this in real life gave me intense peace and a feeling of overwhelming gratitude. This is a 16 x 40 inch oil painting
Katie
This was a really special piece I made in memory of a family dog. I was humbled to have the opportunity to capture the spirit of this beloved pet. This was a 16x20 painting in Oils.
Boxer
It was an honour to paint this gorgeous dog Boxer for a loving family. This is a 16x20" oil painting.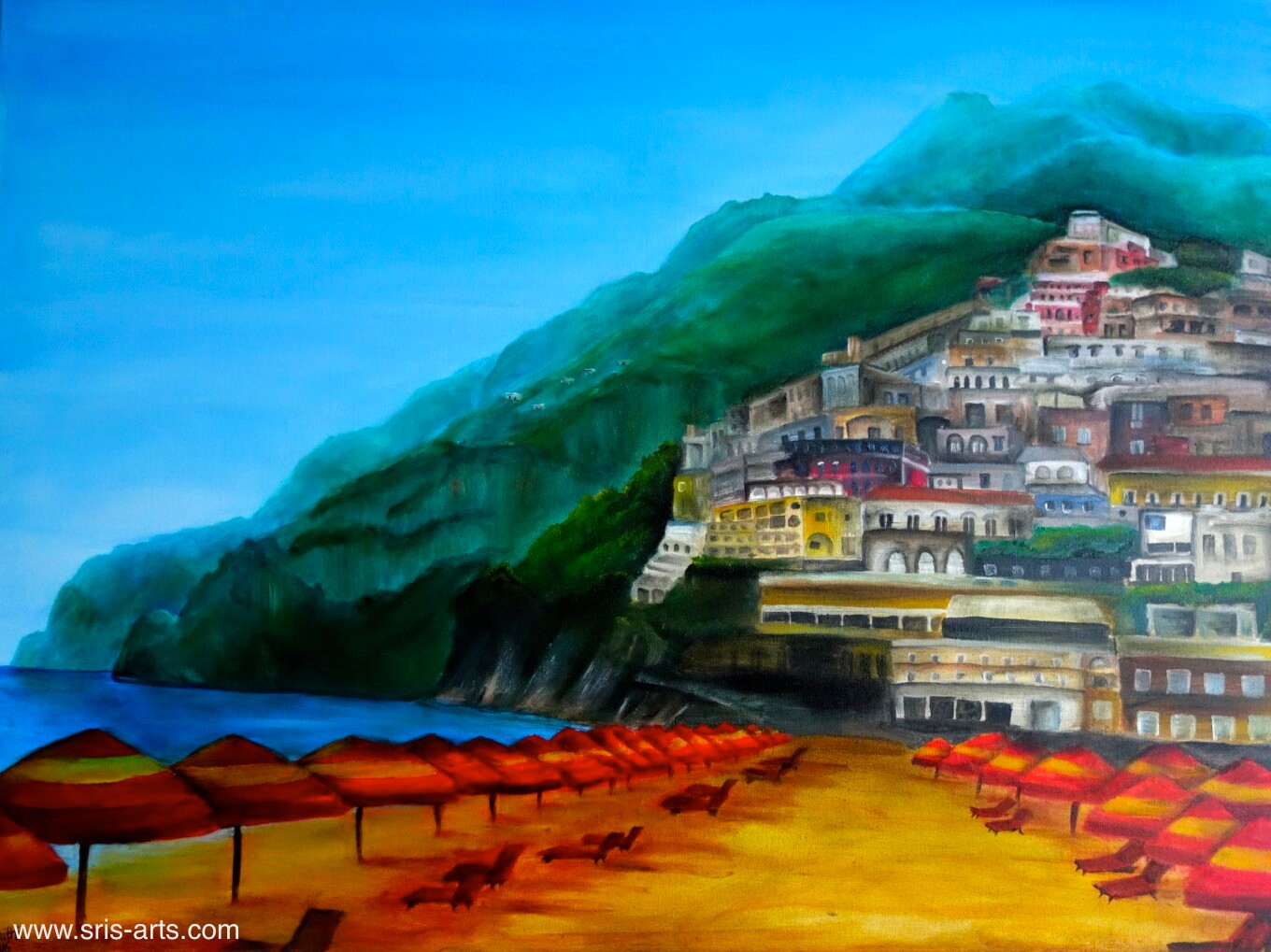 Positano
This 30x40" painting was from a picture that I took while I was on my Honeymoon. Positano is so full of colour and culture and I loved bringing this painting to life.
Ethnic Bell
When a bell is rung in a place of worship, the sound fills the air with a complex yet beautiful sound. That sound is what inspired this 9x11 painting.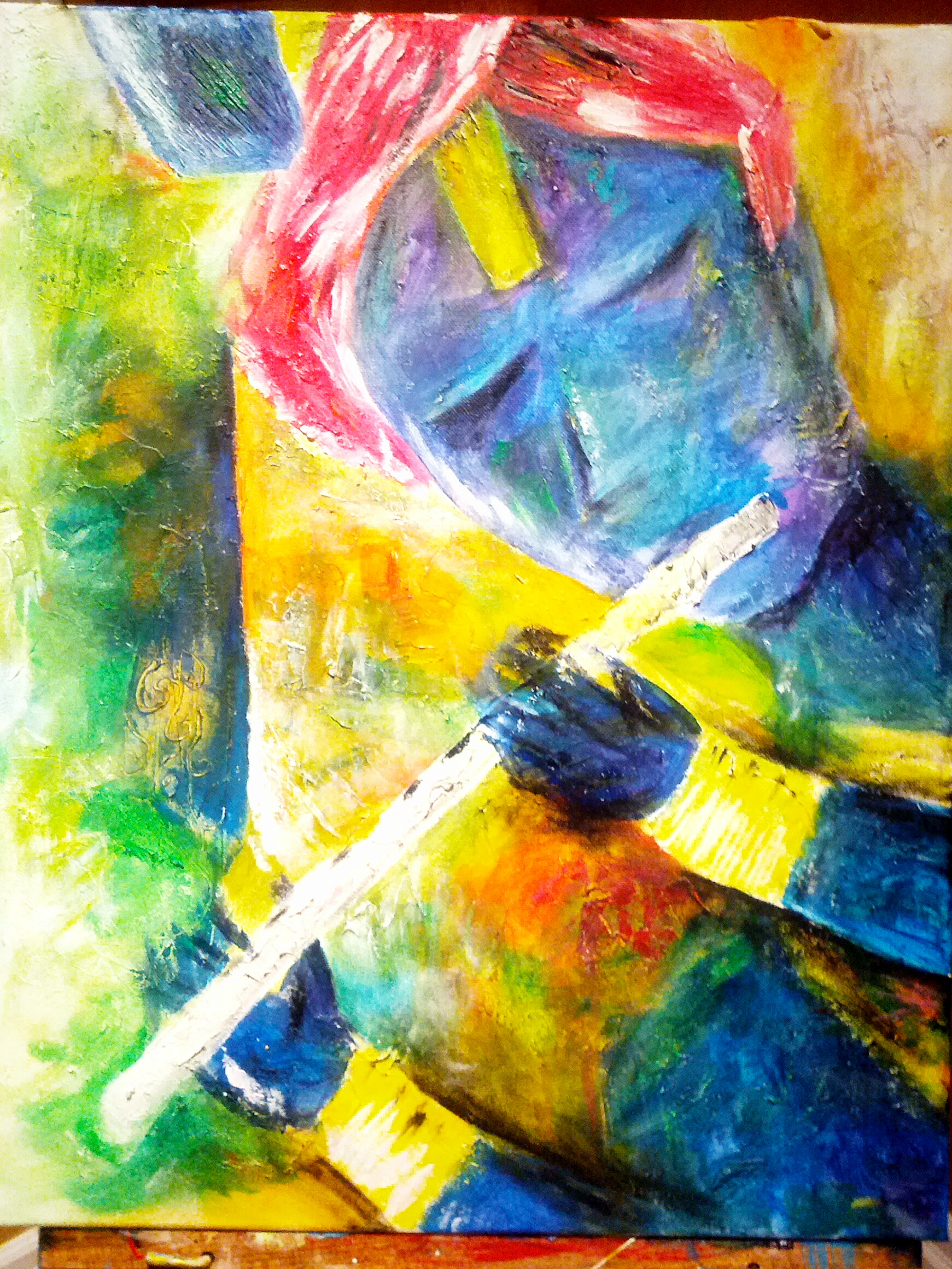 Krishna
This 16x20 acrylic painting was an introduction at semi abstract and depicts the mischievous, musical, and colourful personality of Lord Krishna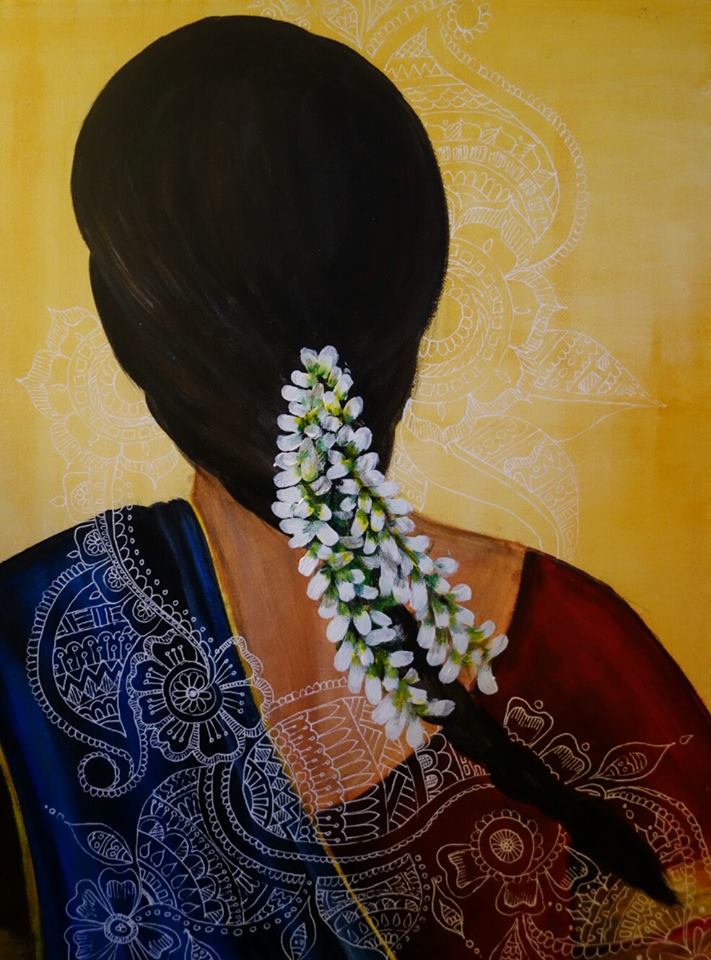 Laced Jasmine
This painting of the back of a South Indian Woman adorned with the traditional jasmine flowers was an experimentation with laced overlay. The juxtaposition of movement and the static image resulted in a really pleasing image.
Hiding Buddha
I was inspired by the soft texture of charcoal and the beautiful Buddha carvings in Indonesia for this 24x36" Acrylic Painting.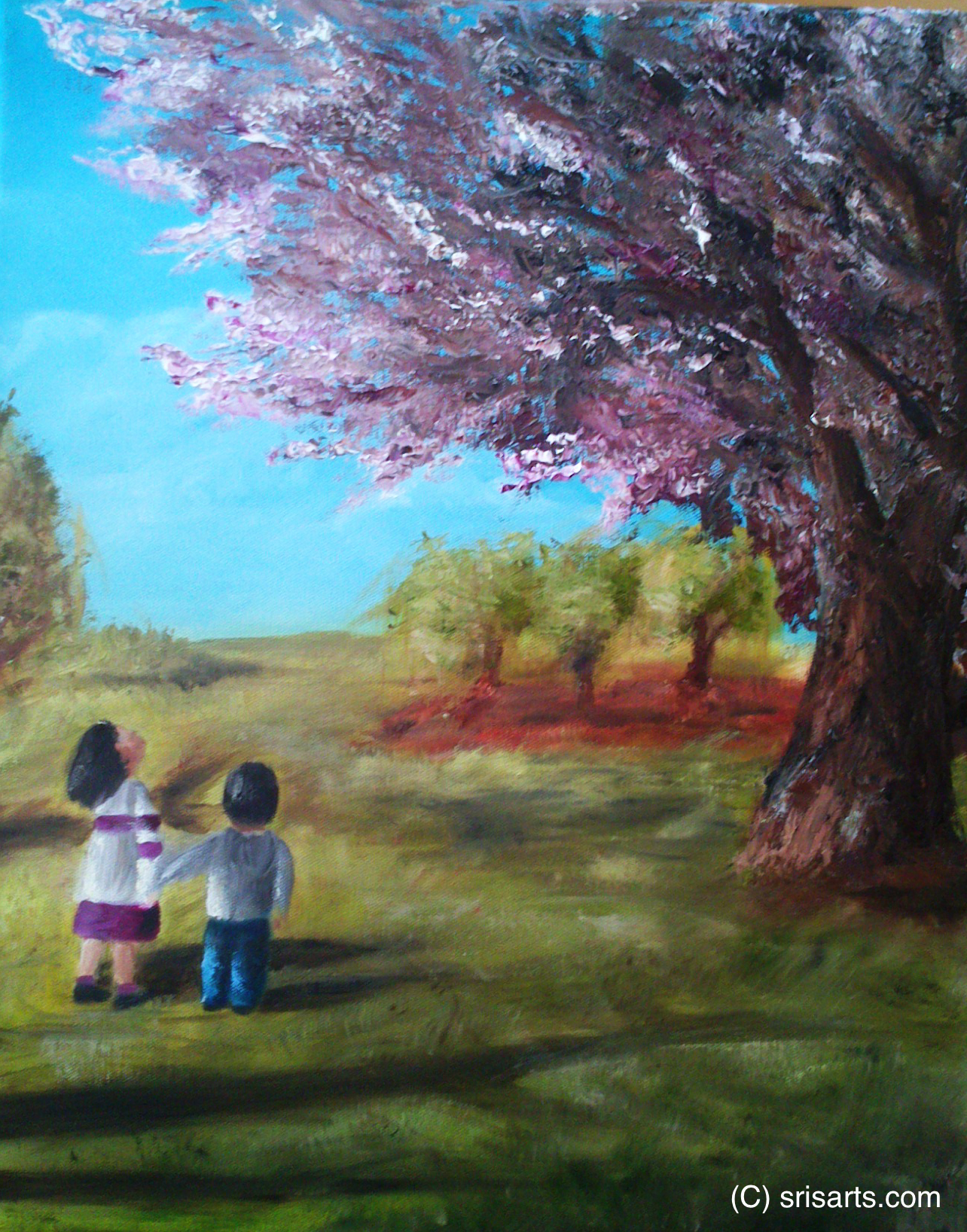 Blossoms
This custom 16x20" oil painting is of two kids looking up at the cherry blossoms in British Colombia.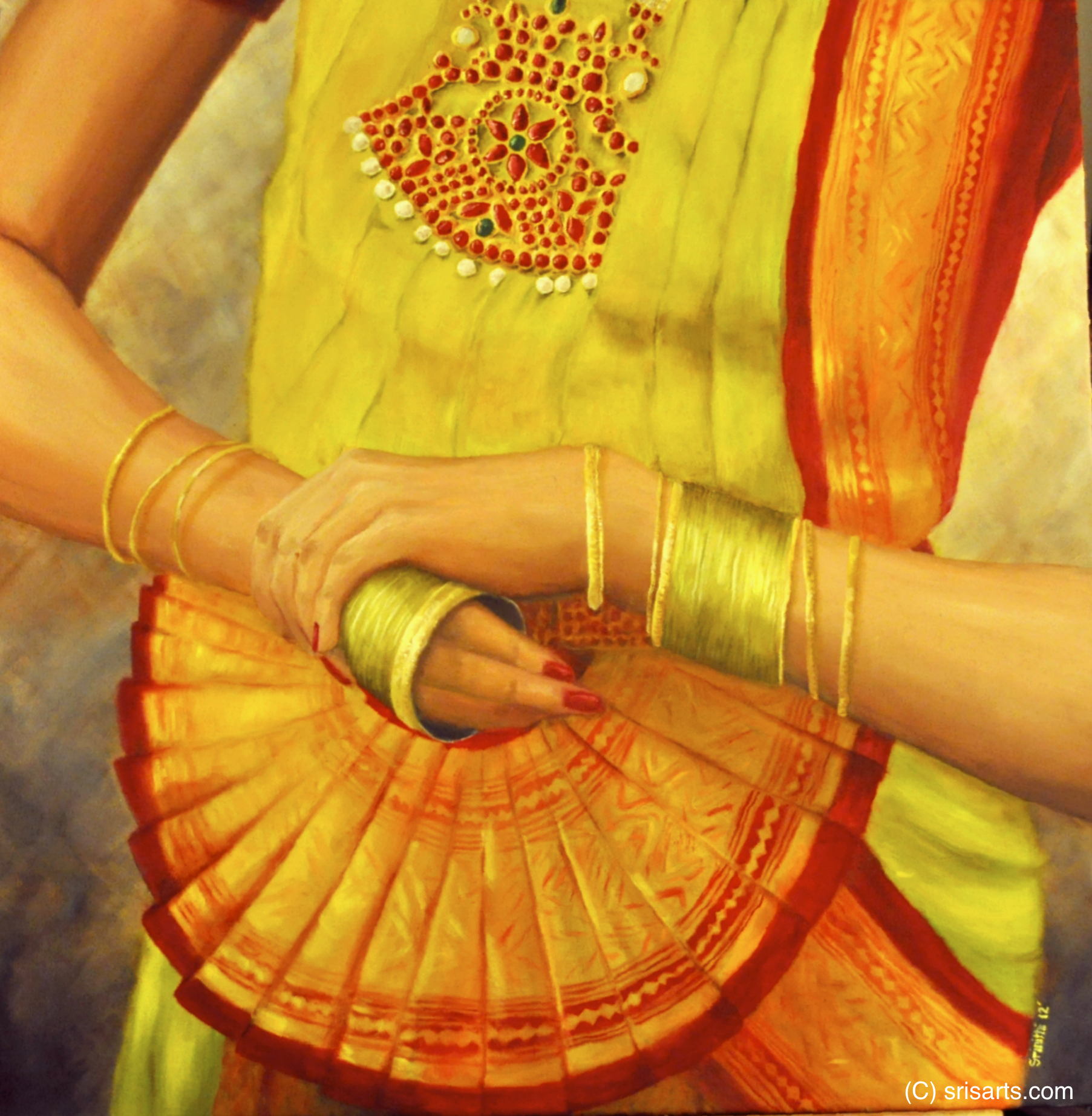 Bharatanatyam
This 32x32" painting was from a photograph from my own Indian classical dance arangetram.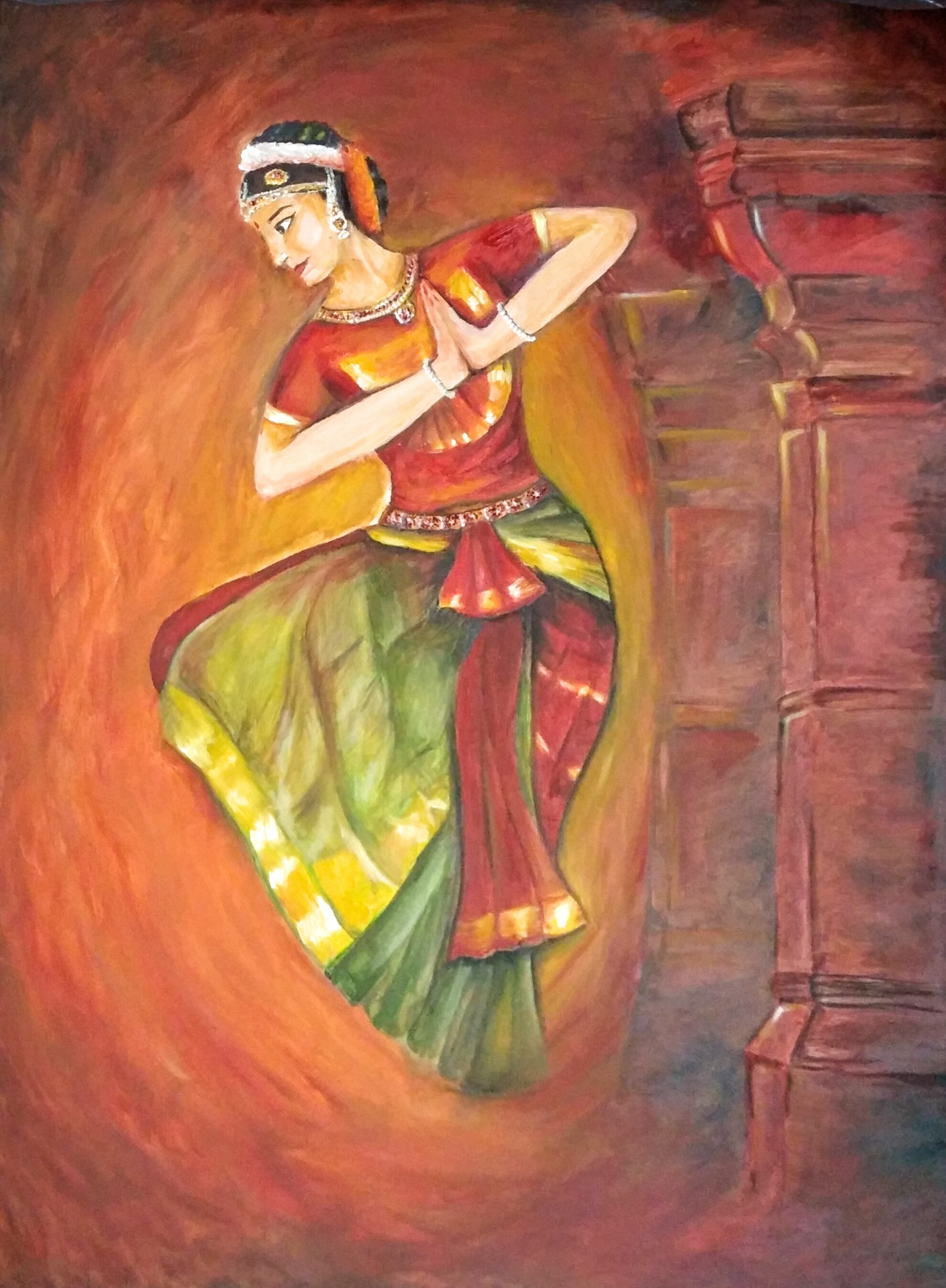 Temple Dancer
The Bharathanatyam Dancer emerges from the divine in a warm yet dramatic state of trance. This custom order is a 30 x 40 inch Oil Painting.
Emerald Lake
This 16x20" Oil Painting is of Emerald Lake in Banff.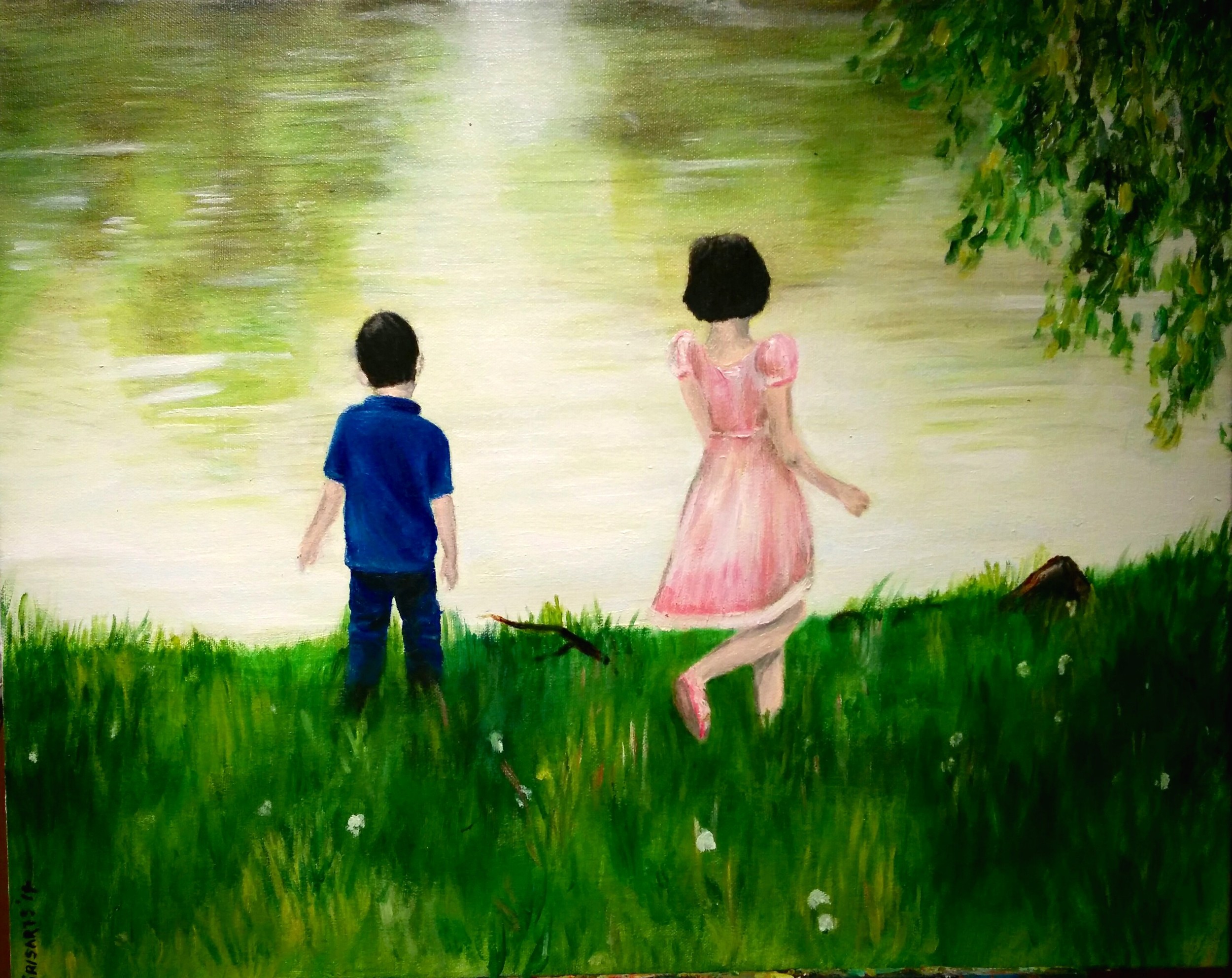 By the Pond
A 16x20 Commisioned piece in Oil Paints on Canvas
Batman
This 24x36" Oil Painting is from the final movie in the epic Batman trilogy
The Milk Maid
This 16x20" Painting is a representation of Raja Ravi Varma's famous painting The Milkmaid.
Thiruvanamalai
This painting and drawing combination was of the Thiruvanamalai mountain, found near the famous Ashram of a Hindu Saint Ramana Maharishi. The eyes of Ramana Maharishi look at you regardless of where you are standing.
Light Within
This dramatic photo represents the light within us, representing our goodness and purity.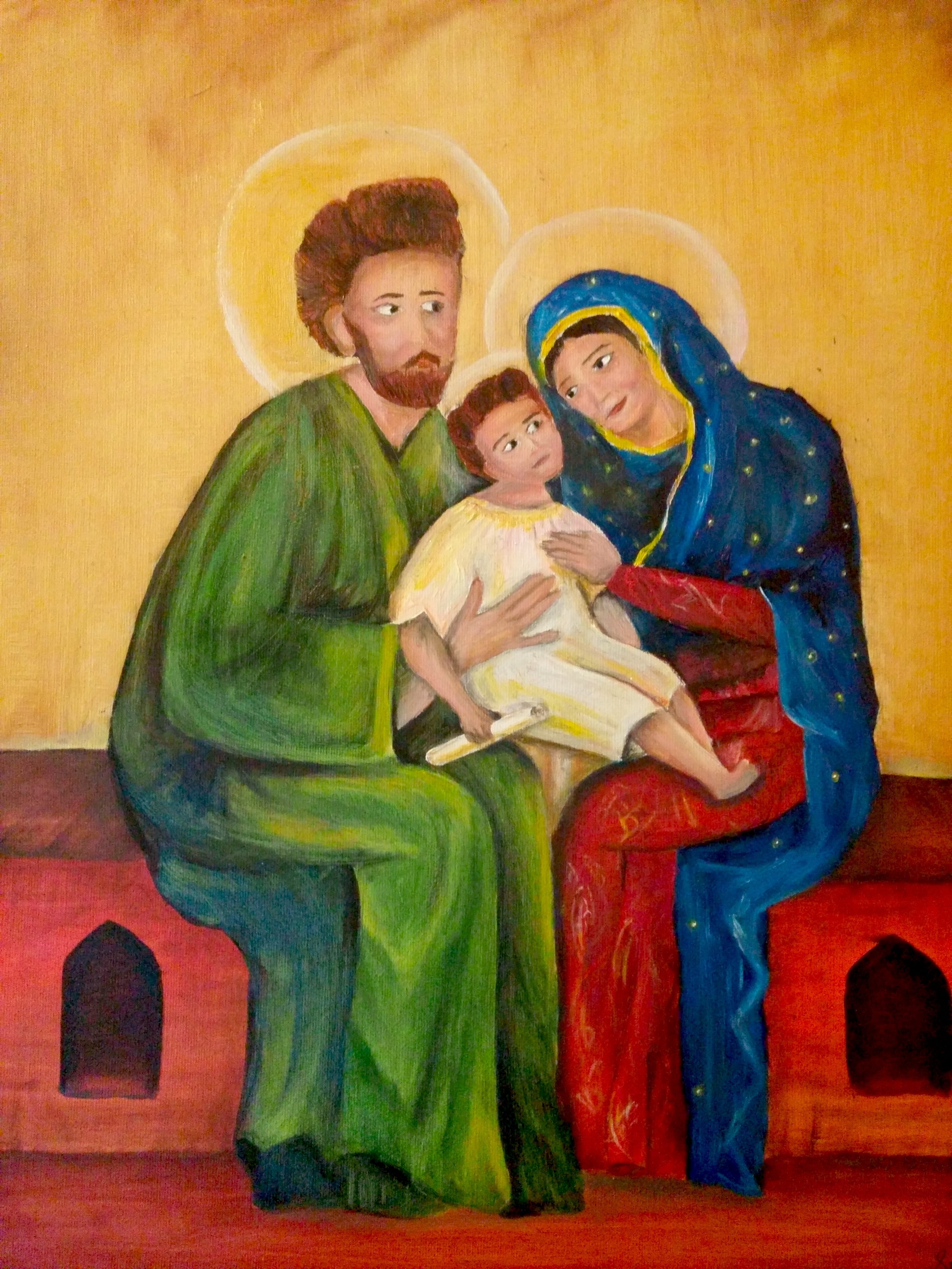 The Holy Trinity
This 16x20 Oil Painting of the Holy Trinity was a Custom Order. This painting is packed with symbolism, including the significance of the scroll, the direction of the hands, the colours and patterns of the fabric, and the overall positioning. My client wanted all of this with a slight Indian touch. This picture was a culmination of a month of research and careful execution, and was a wonderful challenge!
Autumn Tree
This 16x20" oil painting was my first experimentation with a palette knife, and is an old picture of me on my University Campus
Superman
This 40 x 36 inch oil Painting was an Epic addition to the room of a super hero enthusiast